Planning to export? Go global with support from your local Chamber of Commerce
The second in Cintra Translations' series on how to research new customers and markets abroad focuses on the ways your local Chamber of Commerce can plug you in to a hugely valuable international network of expert advice and practical support.
First stop is the British Chambers of Commerce international trade website, ExportBritain. For companies at the early stage of evaluating opportunities and researching target markets, the British Chambers' Overseas Market Intelligence services offer regularly updated market snapshots sharing data and insight.
Use the International Directory to get in touch with British Chambers located overseas in just the markets you're considering.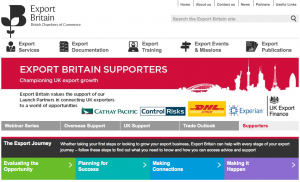 Your local Chamber of Commerce will already be running regular events highlighting opportunities for export. There's real depth and breadth to seminars and workshops exploring potential growth markets. Over the next couple of months alone, the Norfolk Chamber is assessing opportunities in Kuwait; Surrey is looking at doing business in Brazil's massive marketplace, and Cambridgeshire is planning an event with the UKTI to help businesses find out more about what wealthy Saudi Arabia can offer UK exporters.
Find out more on the events page at Export Britain: http://exportbritain.org.uk/events/ You'll also find webinars you can attend from your desk or your iPad. Expert-led discussions on prospects in India and China, and in niche sectors such as agri-business opportunities in Colombia on are on the current schedule.
Are you ready to export? While you're looking at how ready and receptive overseas markets will be for you and your products, how prepared are you to take the leap? Have you got the staff, skills, resources and logistics in place to make a go of it? Probably not – at the moment – but chances are, it won't take much to fill the gaps. Find what they are and how to get in shape via the Chambers' Export Readiness Assessment  service.
Seeing the wood for the trees You'll have realised by now that figuring out if export's for you and where to focus your efforts isn't going to be a journey you make on your own. It's clear there is plenty of support out there for SMEs. In fact, there is some criticism that there's so much on offer, businesses feel daunted and can't see the wood for the trees.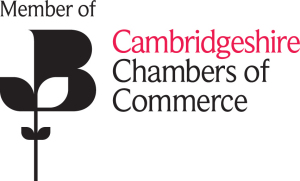 To provide an encouraging and genuinely supportive, and yes, we have to say it, joined-up, approach very much in mind, the British Chambers of Commerce, the UK Trade & Investment (UKTI) and the Foreign and Commonwealth Office have been in formal partnership since 2012. They're also working with businesses like us here at Cintra Translations to help businesses find the extra skills and professional support services they need to get into those new markets on the front foot. As an example, take a look at the package of services and benefits for exporters on offer from the Cambridgeshire Chambers of Commerce. We're proud to signpost you to our contribution to their Global Membership package – including exclusive discounts on Cintra Go Global translation services! Find out more
Sectors: Business Services and Wholesale & Retail
Countries: Africa, Americas, Asia Pacific, Europe, and Oceania
Topics: Export Planning and Getting Started